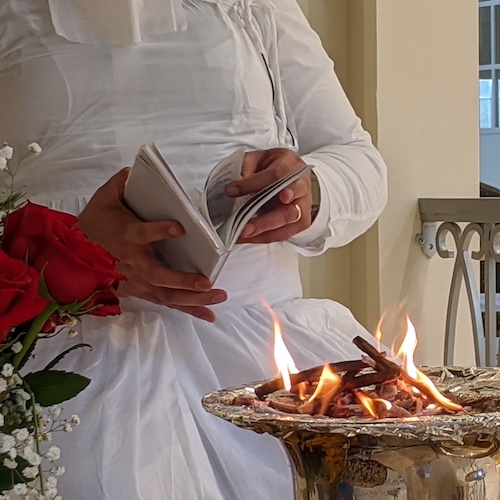 Jashan Ceremony
$101 USD or
₹

6001 INR
Verified Users Only
The Jashan is a ceremony that is sponsored either by a community or an individual to celebrate or to bless an important event.
It can be conducted for any occasion in a person's life or for the community (e.g. a seasonal Jashan). The ceremony always involves at least two priests who pray continuously for more than an hour, with all seven creations represented. Asking Dadar Ahuramazda for general health and properity for the family or community, Dehm Yazad and Sarosh Yazad are also remembered during this ceremony.
At Agiary Connect, the food from all Jashans is donated to a local Zoroastrian orphanage, widows' chawl, sanitorium, or to less fortunate members of the community.
Request a Jashan Ceremony