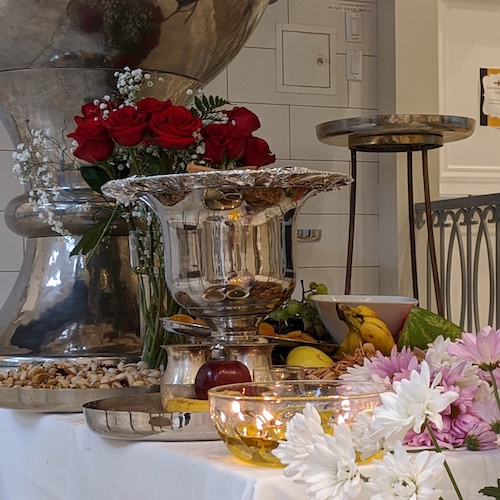 Farishta Ceremony
$301 USD or
₹

18501 INR
Verified Users Only
The Farishta is a ceremony which gives appreciation to all the thirty-three Farestas. This ceremony is mostly done for happiness, health and overall prosperity of the whole family. This can be anything such as the birth of a child, a navjote, a new job, the fulfillment of a long cherished goal, or a marriage.
The Farishta involves the recitation of thirty-three sections of the Afrinigan and thirty-three Bajs. Because it takes very long for one pair of priests to recite all thirty-three sections, usually four pairs of priests perform the ceremony. With eight priests, it takes about four hours of continuous prayers. It is one of the highest ceremonies in our tradition.
Please note: This ceremony requires some coordination and planning prior to the ceremony itself; as such, expect a delay of about one week before the ceremony is performed. Please do not request this service for the departed.
Request a Farishta Ceremony