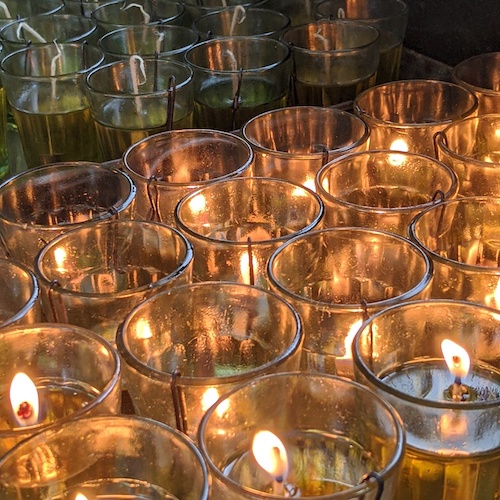 Divo
$3 USD or
₹

101 INR

Divos are small oil lanterns traditionally lit by Parsis when they visit an Agiary or Atash Behram. A divo is lit to ask for a blessing for our wishes. These can be lit for good fortune, for someone special, or simply to connect with God.

At Banaji Limji, the Divo is lit on the Gumbaj, located above the Holy Sanctum Sanctorum. This is a unique and special feature of the Agiary.

At Agiary Connect, we only offer oil divos. We do not offer divos with oil-water mixtures.

A religious fact about Divos: Pure light and energy are seen as the abode of Hormazd and thus a fire is an extension of God's world. This brings about a sense of reverence or worship in the hearts of the faithful.
Request a Divo